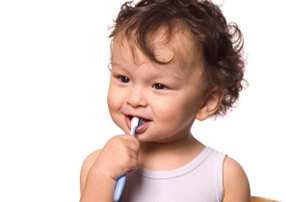 Children's Oral Health
Online Education, Training and Certification
Oral Health and Children
Early childhood caries (cavities) is the # 1 chronic disease affecting young children.
Early childhood caries is 5 times more common than asthma and 7 times more common than hay fever.
Tooth pain keeps many children home from school or distracted from learning.
Children are recommended to have their first dental visit by age 1.
Yet many children and their families have trouble accessing oral health care and pediatricians may not know where to turn to help them.
The American Academy of Pediatrics Section on Oral Health and Chapter Oral Health Advocates provide education, training, and advocacy for pediatricians, dentists, other health professionals, and families.
The importance of improving children's oral health and strategies to do so are included in the Academic Pediatrics Special Issue on Children's Oral Health
Together, we can make a difference by improving communication and collaboration between the medical and dental homes and making pediatricians and other health professionals an essential part of the oral health team!
Where do I get education & training? Click Here!