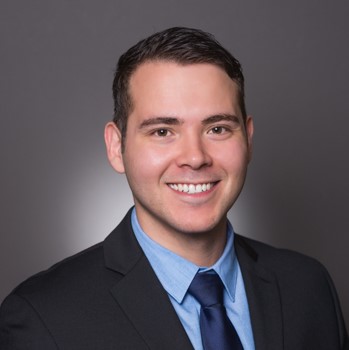 By Ben Rossavik, DO, PGY2 Pediatrics Resident at OSU Pediatrics
The topics of opioids and substance abuse are everywhere nowadays. We hear about it in the news, we learn about it in school, and we see it in our communities. Statistically speaking, more and more of us are affected by the impact substance abuse has on our families and friends. Addiction Medicine, although it has been around for decades, was recently recognized by the American Board of Medical Specialties in 2016 as its separate medical subspecialty, in which providers can gain additional training on this salient issue. This topic affects all of us in our community and healthcare providers – regardless of whether we're taking care of babies or the elderly. Substance abuse – notably opioids – affects how we practice medicine today. It's increasingly important to be aware of updates and resources to give families, although one should also be aware that this field is still growing and there is still much to learn from and contribute to the field of Addiction Medicine.
Let's start with some basics most relevant to pediatrics providers: How has the opioid crisis affected Oklahoma's children? 5,182 Oklahoma children were placed in foster care in 2016. 25% of these kids were infants, and in 46% of those placements, parental substance use was a factor. 85% of people in Oklahoma suffering from drug dependence or abuse go untreated. Nationally, every 25 minutes in America, a baby is born suffering from opioid withdrawal which means lower birth weights, more respiratory conditions, feeding difficulties, seizures, and longer hospital status. 8.7 million children nationwide have a parents who suffers from a substance use disorder (1). It is important to see substance use disorders as we see other diseases, such as diabetes or hypertension. Whether we like it or not, we are already seeing and paying for the consequences of untreated substance abuse – Medicaid paid 81% of the 1.5 billion dollars that hospitals billed for treating babies suffering from opioid withdrawals in 2016. We need to become more proactive and create policies and give our providers and families tools and resources to combat this epidemic.
In thinking about how pediatric patients are affected by substance abuse, our children/adolescent patients either are neglected/abused by caretakers who abuse substances or these patients engage in substance abuse themselves. It's important to think about this in our interactions with at risk populations. The AAP offers substance use screening and intervention resources readily available online (2). In looking at these recommendations, studies/surveys from the AAP show that pediatric care providers often underestimate prevalence of adolescent substance use. We need to acknowledge screening opportunities wherever possible, which include emergency departments/urgent care centers, patients who have not been seen in sometime or conditions associated with increased risk for substance abuse, etc. (3). The American Academy of Pediatrics and Substance Abuse and Mental Health Services Administration (SAMHSA) recommend screening for substance abuse at every annual physical examination in teens. There are various screens the AAP has available for providers to consider in conducting such screens (4).
With screening, however, comes the next question – what help can we offer patients, parents, or family members afflicted by substance abuse? In Tulsa, OK, two places I've been fortunate enough to have learned about through my training here include 12 and 12 recovery center for adults suffering from addiction or co-existing mental health and substance use disorders and the new OSU Addiction Medicine clinic (5, 6). In pediatrics, DHS should be consulted when appropriate, but it's important to think about what is available for substance abuse treatment. There are several resources throughout the state, so it's good to know what's available in our communities. We need to do our best to emphasize public health and give people the help they need before we're faced with a child directly affected by the consequences of substance abuse in our offices or practice.
Resources
The American Academy of Pediatrics. "America's Opioid Crisis: The Unseen Impact on Oklahoma Children." AAP, www.aap.org/en-us/advocacy-and-policy/federal-advocacy/Documents/Opioid-StateFactsheets/opioid_fs_oklahoma.pdf. Accessed 15 Dec. 2019.
The American Academy of Pediatrics. "Substance use screening and intervention implementation guide." AAP, 2016, www.aap.org/en-us/Documents/substance_use_screening_implementation.pdf. Accessed 15 Dec. 2019.
Sharon J.L. Levy, Janet F. Williams and COMMITTEE ON SUBSTANCE USE AND PREVENTION. Substance Use Screening, Brief Intervention, and Referral to Treatment. Pediatrics 2016;138; DOI: 10.1542/peds.2016-1211 originally published online June 20, 2016;
The American Academy of Pediatrics. "Substance Use Screening and Brief Intervention for Youth." AAP Healthy Initiatives, www.aap.org/en-us/advocacy-and-policy/aap-health-initiatives/Pages/Substance-Use-Screening.aspx. Accessed 15 Dec. 2019.
12&12, Inc. "24 Sep OSU Medicine Opens New Addiction Clinic in Tulsa." 2&12, Inc., 2018, 12and12.org/osu-medicine-opens-new-addiction-clinic-in-tulsa/. Accessed 15 Dec. 2019.
Dekker, Michael. "OSU Medicine Opens New Addiction Clinic in Tulsa." Tulsa World, www.tulsaworld.com/news/health/osu-medicine-opens-new-addiction-clinic-in-tulsa/article_5810fa41-1505-5863-83c2-70a0b6a93728.html.
Dr. Ben Rossavik is a member of the American Academy of Pediatrics and local state chapter Resident Liaison and Committee Champion for Pediatric Emergency Care. He is currently a 2nd year resident at Oklahoma State University's Pediatrics residency program in Tulsa, OK, funded by the Osteopathic Medical Education Consortium of Oklahoma (OMECO).