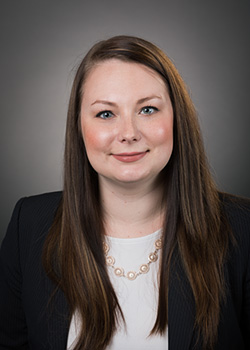 Hi! My name is Erin King and I am currently a PGY-1 pediatrics resident at OU Children's in Oklahoma City. I grew up in central Texas and did not think that my journey would bring me to Oklahoma City, but I am beyond happy that this is where I ended up! I wasn't someone that dreamed of being a physician from a young age. I grew up in a large, low SES family overshadowed by addiction where no one really had a higher education. It still amazes me every single day that I am a physician. Something I do not and will not take for granted.
I completed undergrad and medical school at Texas Tech in Lubbock. Growing up in an underserved population, I really cherished experiences where I got to give back. One such experience was a medical mission trip to Nicaragua, where I really started to consider Pediatrics as a career. I couldn't help but notice that the children were the first to smile, to offer a helping hand, to invite you to a game of soccer after working hours in the hot sun without even speaking a word. They had nothing and everything at the same time. There is something so pure, resilient, and hopeful about children that I think gets dampened as people get older. It's eye opening, inspiring, and the reason I get up and go to work in the morning.
Growing up, I didn't have someone to lead the way and show me how to get where I wanted to go. My goal as a physician is to be that constant source of encouragement and direction for a child and their family. I plan to achieve this by pursuing academic medicine and advocating at the legislative level for the investment and protection of minors and families.