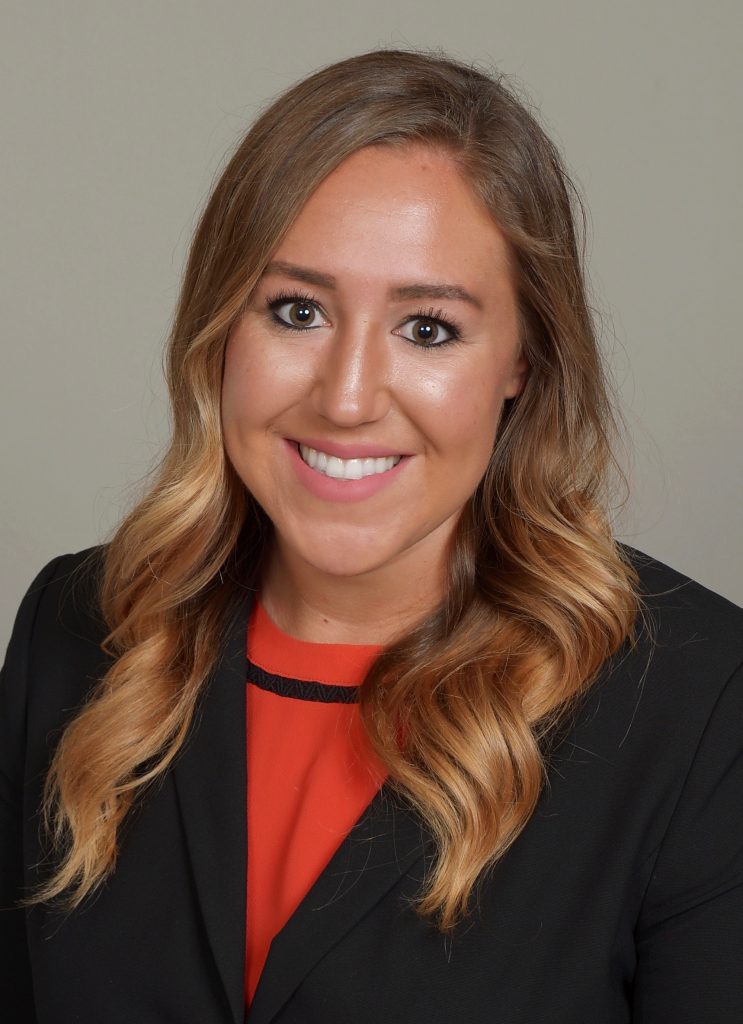 Lisa Settle is currently a second-year pediatric resident at the University of Oklahoma Health Sciences Center in Oklahoma City. Lisa grew up in Louisville, Kentucky, but her journey to pursue a career in medicine has allowed her to move westward and explore different parts of the country, falling in love with Kansas City, MO and now, Oklahoma City.
Lisa knew at a young age that she wanted to be a physician. Her interests in medicine were heightened when she attended the University of Kentucky majoring in Human Nutrition and Biology. While in college, Lisa became very involved with the organization, DanceBlue, which is a 24-hour dance marathon that raised money for pediatric cancer. Lisa joined the DanceBlue Family Relations Committee allowing her to visit the UK Pediatric Hematology-Oncology Clinic weekly and develop close relationships with the patients and their families while they received chemotherapy treatments. Lisa was so inspired by the children she met through this opportunity and knew Pediatrics was the field of medicine that not only fit her personality best, but was the area she could make the biggest difference.
During medical school at Kansas City University of Medicine and Biosciences her interest in Pediatrics did not waver as she become involved in the Pediatrics Club. One of her favorite events was performing annual physical exams for underserved children in the Kansas City Metro area to clear them for participation in summer camp. The excitement and gratitude on the children's faces at the completion of their exam was so rewarding. While in medical school, Lisa also gained many leadership skills and qualities as she served on Student Government as the class Executive Secretary and Class Senator. After medical school, Lisa started residency at The Children's Hospital of OU Medicine where she is grateful to be surrounded by a loving and supportive staff and group of co-residents who share her passion for kids.
In Lisa's spare time she enjoys spending time with her family and friends, trying new restaurants, eating Kansas City BBQ, cheering on the University of Kentucky Wildcats and Kansas City Chiefs, OrangeTheory Fitness, and traveling whenever she has the opportunity. After residency, Lisa hopes to further her passion for acute care and pursue a fellowship in Pediatric Critical Care Medicine.