A Pediatrician Shares Her Story & How You Can Support Affected Families
by: Erin Bowen, MD, FAAP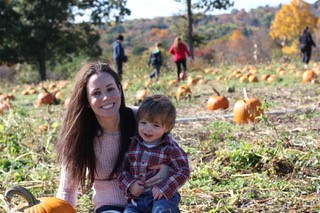 Sudden Unexplained Death in Childhood (SUDC) is the sudden and unexpected death of a child 12 months of age or older which remains unexplained after a thorough death investigation is conducted. I am a pediatrician and I was unaware of SUDC until it affected our family directly when our happy and healthy 17-month-old son Conor died during a nap on October 25, 2016. His cause of death was undetermined.
According to CDC data, approximately 400 children between the ages of 1 and 18 are affected by SUDC annually. It is the fifth leading category of death in children between the ages of 1 and 4 and yet it is not a part of medical education, and there is no federal funding to support research. Sadly, due to this lack of awareness, many pediatricians do not feel equipped to manage the needs of these families. Perhaps you will only see 1 family in your career affected by SUDC, but you will make a tremendous difference if you can support them through this unthinkable tragedy.
If you have an affected family, you can support them in the following ways:
Contact the family to express your condolences and identify their needs
Contact the medical examiner early and set up a plan for ongoing communication throughout the death investigation. Ask for an anticipated date for the final results so that you can prepare the family, recognizing that it may take up to 6 months before the investigation is complete.
Refer the family to the SUDC Foundation (info@sudc.org) for opportunities for emotional support and research opportunities. These services are provided to families free of charge. Families can be referred to the Foundation before the autopsy is complete. Even if a cause of death is found, the Foundation can support these families.
When the autopsy is complete, offer the family an opportunity to sit down and read it and review it with them.
Utilize the resources on the SUDC website (sudc.org) to familiarize yourself with recommendations for screening for siblings and bereavement resources.
Connect the family with local bereavement support resources, for example The Compassionate Friends.
Call and check in at regular intervals, recognizing that the family's needs may change over time.
Share this information with your colleagues. With more awareness, there will be more funding, more research and prevention of these deaths.
Resources:
· SUDC Foundation: Medical Care after SUDC: https://sudc.org/Portals/0/Literature/CARING%20FOR%20THE%20SUDC%20FAMILY_FINAL%204_19_19.pdf
· AAP Voices Blog on Sibling Loss: https://www.aap.org/en-us/aap-voices/Pages/Sibling-Loss.aspx
· Contemporary Pediatrics Article: https://www.contemporarypediatrics.com/pediatrics/kisses-conor
· Conor's story: kissesforconor.com
Dr. Erin Bowen is a member of the American Academy of Pediatrics (AAP) where she is a member of the Section on Child Death Review and Prevention.